Welcome to the Wyoming Inn of Jackson Hole!
Your gateway to Grand Teton and Yellowstone National Parks.
The Wyoming Inn of Jackson Hole is a picturesque Western luxury hotel located just minutes from downtown Jackson's famed restaurants, shops and nightlife, but far enough for a quieter night's sleep and a relaxing stay.
Guests enter into a lodge-inspired lobby that is quintessentially Wyoming. The hotel is home to one of the world's largest private collections of famed wildlife photographer, Thomas Mangelsen, wildlife art and bronzes by numerous western artists.
The Wyoming Inn's rooms and suites, which average approximately 400 sq. ft., exude warmth and coziness with soft lighting, soothing earth tones, wood trim and leather furnishings. As one of the premier, award-winning hotels, not only in the Jackson Hole area but the entire state of Wyoming, we know you will enjoy your stay and return year after year to the Wyoming Inn.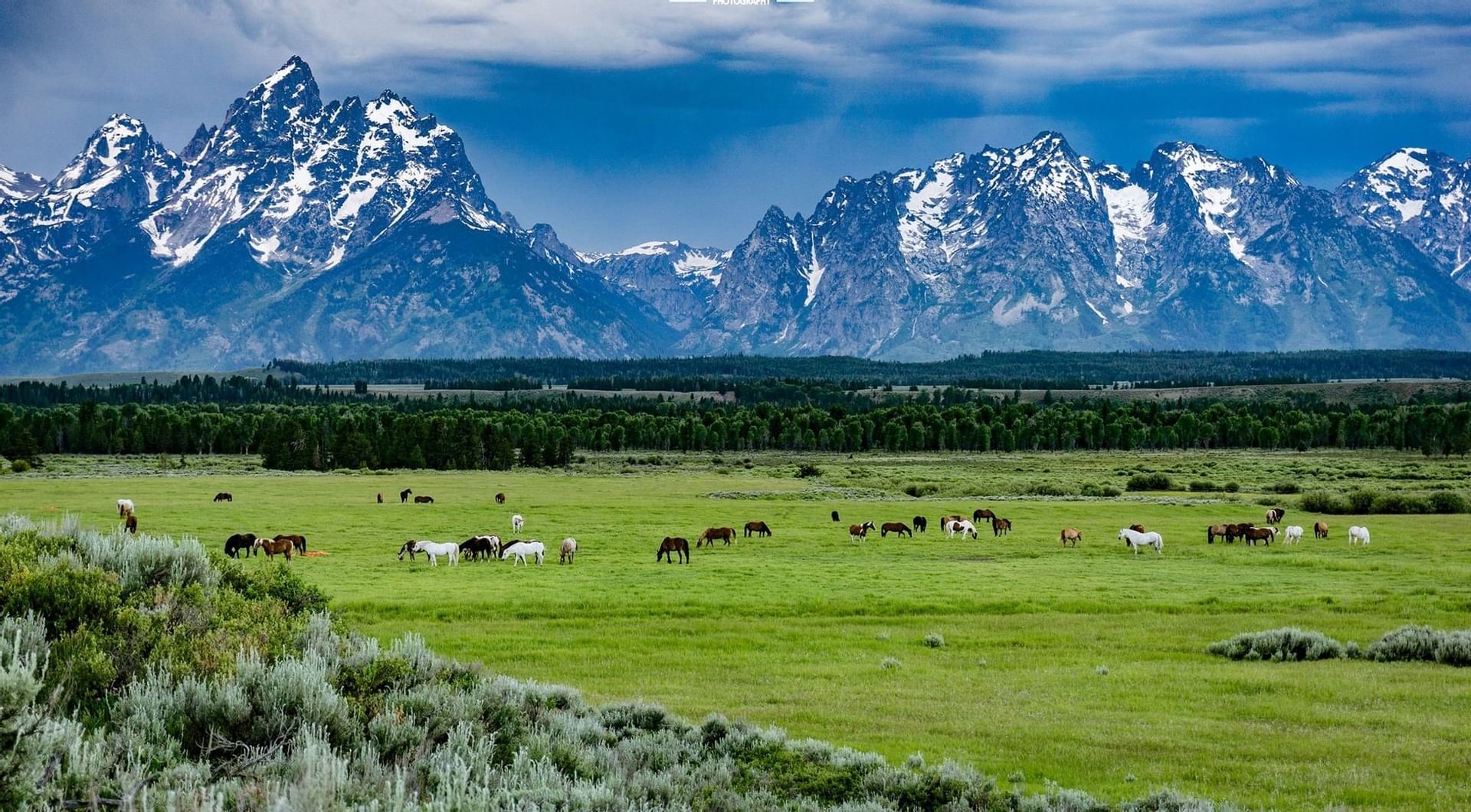 Rooms and Suites
Our clean, comfortable rooms and suites, which average approximately 400 square feet, vary in offerings including fireplaces, window seats, sofa sleepers and more.
The Whistling Grizzly
Our team is happy to announce the victory of our very own Chef, Chef Matthew Viereck winning "Best Bite," at Jackson's 2023 annual Million Pound Party.
Enjoy breakfast, dinner and drinks in our award-winning Whistling Grizzly Restaurant, rated among the top 10% of all U.S. restaurants. To enjoy our delicious, locally sourced cuisine, advanced reservations are recommended.
Special Offers
Booking directly on our website ensures the Best Available Rate and no hastle booking process. Throughout the year, we run a variety of specials.
The Wyoming Inn and The Whistling Grizzly Restaurant

The Hotel is beautiful and the service is first class. The restaurant The Whistling Grizzly is outstanding, the food is great, and the service is exceptional. 5 Star service and the food is unbelievable. Can't wait to return.

2022-11-30
A great place to stay! The staff was so helpful and friendly, the room spacious and well-furnished. The bed very comfortable! The bathroom is large and well-appointed with significant storage and a large walk-in shower. The lobby is so pretty with lovely prints and bronzes displayed. The sofa and chairs around the fireplace makes the lobby very homey. Speaking of fireplaces, I love the fireplace in the room!! It truly warms the room and makes a lovely addition to the room. The restaurant is great! Food delicious and staff very efficient and engaging. I would stay here again in a heartbeat!
We were very impressed by both the hotel and restaurant.
Everyone we encountered was extremely friendly and helpful!!
In regards to the restaurant-- they have the best elk tenderloin we have ever had.